All That Glitters Is Not Necessarily Gold
All That Glitters Is Not Necessarily Gold
We've seen that Louis Dupuy advocated the use of art reproductions. Most of the examples he acquired are found in Hotel de Paris' public and private spaces.
However, Dupuy appears to have been interested in creating a dramatic outdoor presentation as well, and sometime around 1893 utilized five cast "show figures" on his Norman Revival hotel. These figures were intended to advertise, inform, and ornament. The statues were by J. L. Mott Iron Works of New York, and were mass produced of cast zinc either bronzed or gilded. Painted finishes were also available and less expensive.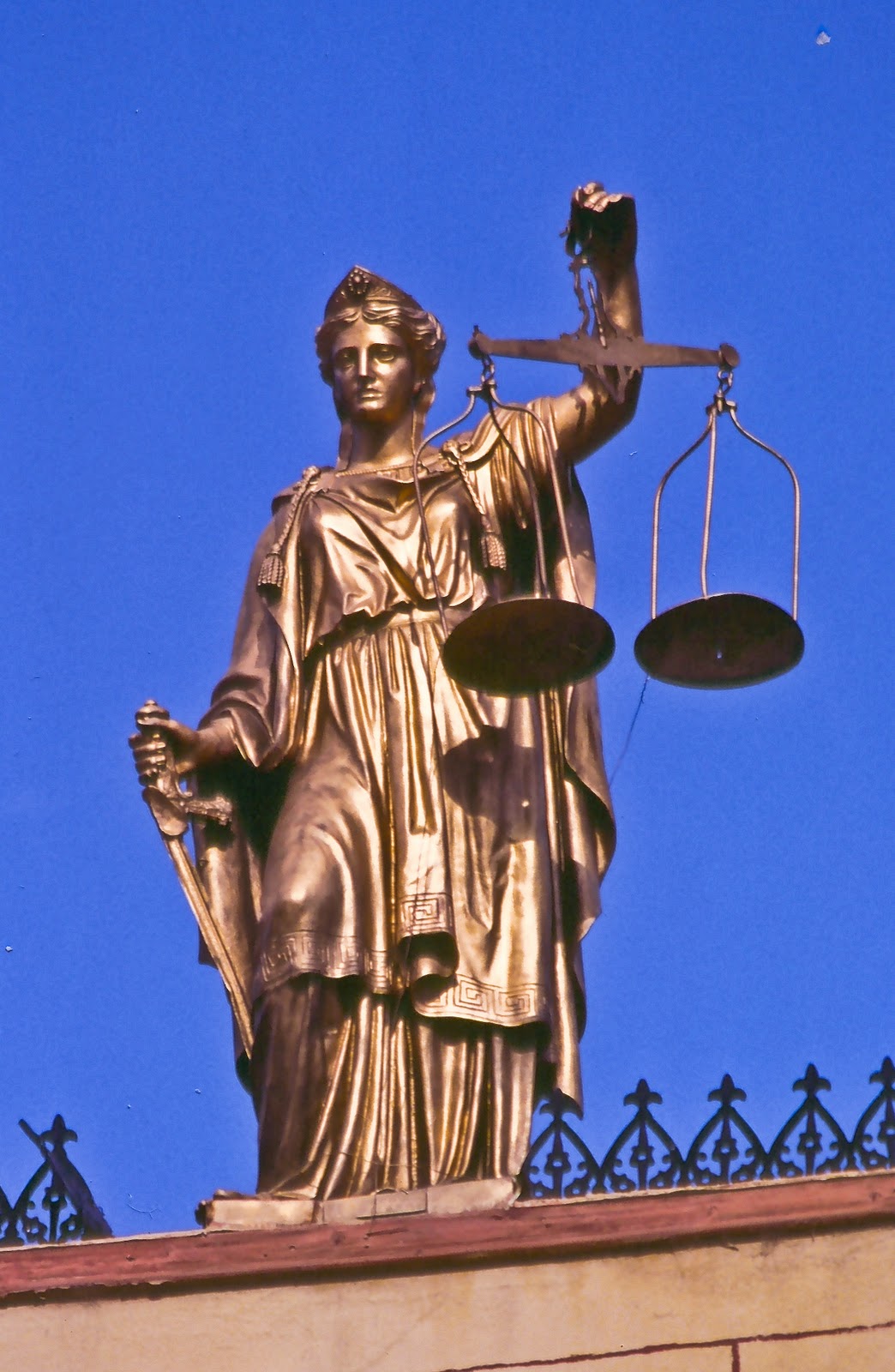 Justice Unblinded, J. L. Mott Iron Works
Arguably the most dominant of Dupuy's collection is Justice Unblinded, which stands 6 feet 7 inches tall.  Some believe the figure was inspired by French Neoclassical sculptor Jean-Antoine Houdon's Bust of Napoleon.  The casting was listed in a catalog from 1890 for $950.  Statues with metallic finishes cost about 10% more than those offered with one painted coat.  The statue was placed following the destruction by fire of buildings to the west of the hotel, and may have been a commentary on the slow removal of charred debris that remained after the loss of the McClellan Opera House in 1892 (Dupuy led a group of local citizens to petition the Town of Georgetown for an expedient clean-up of the lots).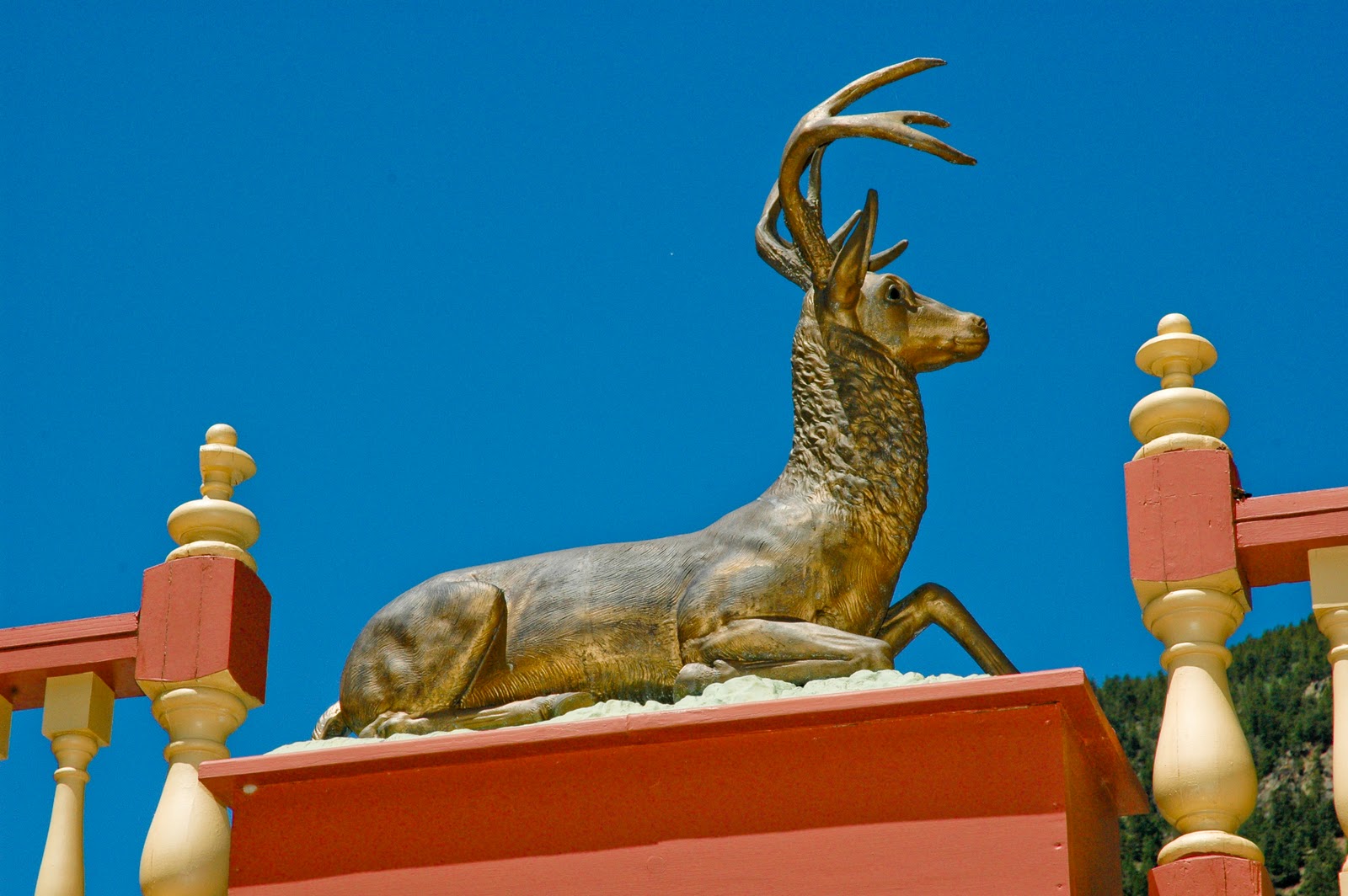 Reclining Stag, J. L. Mott Iron Works
Much like a cigar store Indian, Reclining Stag or Reclining Deer advertised Hotel de Paris as an inn where travelers could eat and rest.  The figure portrays an American white-tailed deer, with one front leg extended.  It stands 3 feet 8 inches tall and was bronzed or gilded.  In 1890, it sold for $70.  The stag symbolizes St. Julian the Hospitaler, the patron saint of innkeepers and travelers.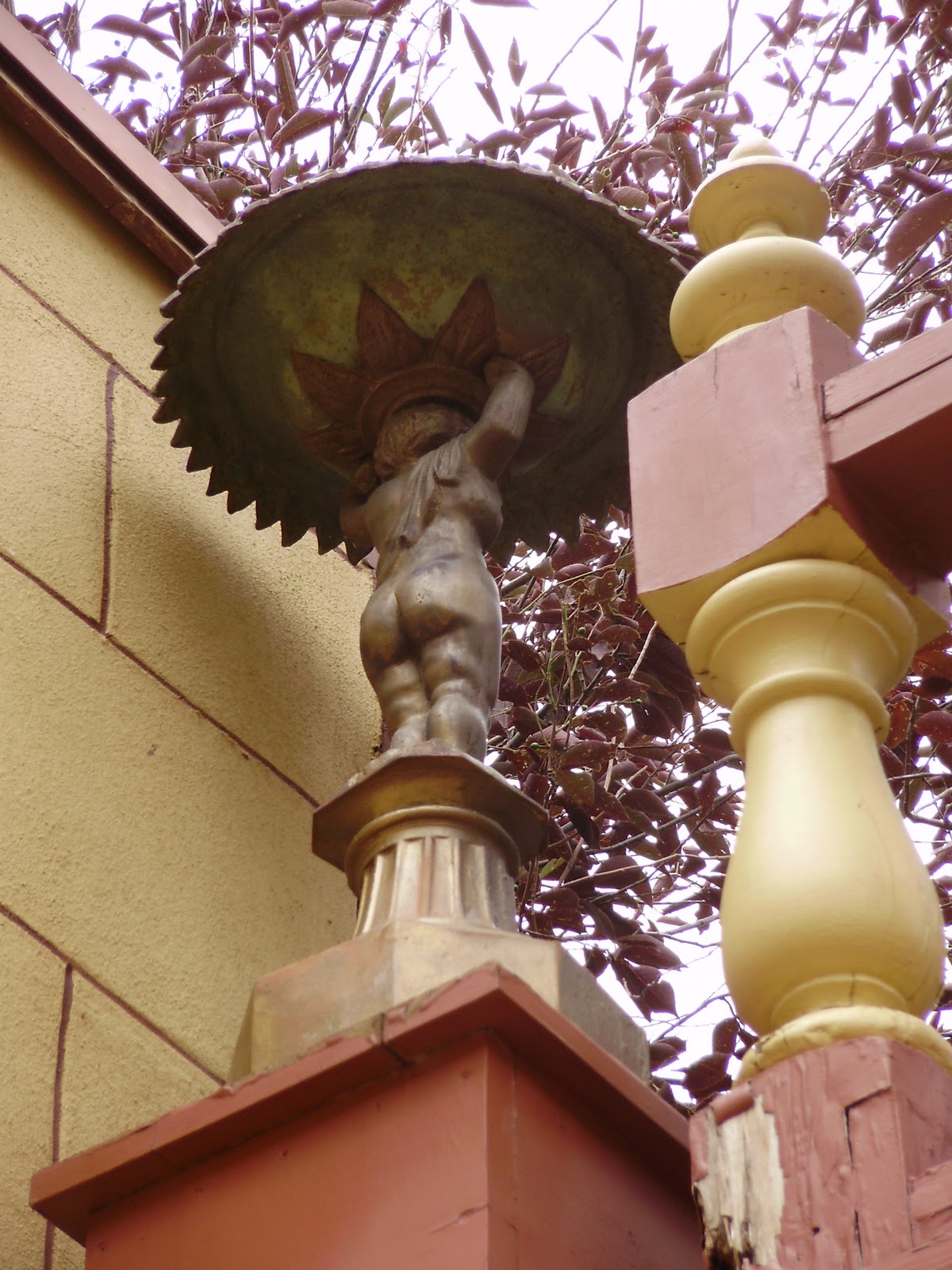 Boy With Pan, J. L. Mott Iron Works
Flanking the stag is a charming pair of bronzed or gilded water bearers known as Boy With Pan or Boy Fountain.  The statuettes stood approximately 2 feet 3 inches tall and were typically accompanied by a cast iron ground basin decorated by long leaves or shells and frogs.  Dupuy's figures supported reservoirs above their heads to catch or hold water, and may have served as birdbaths.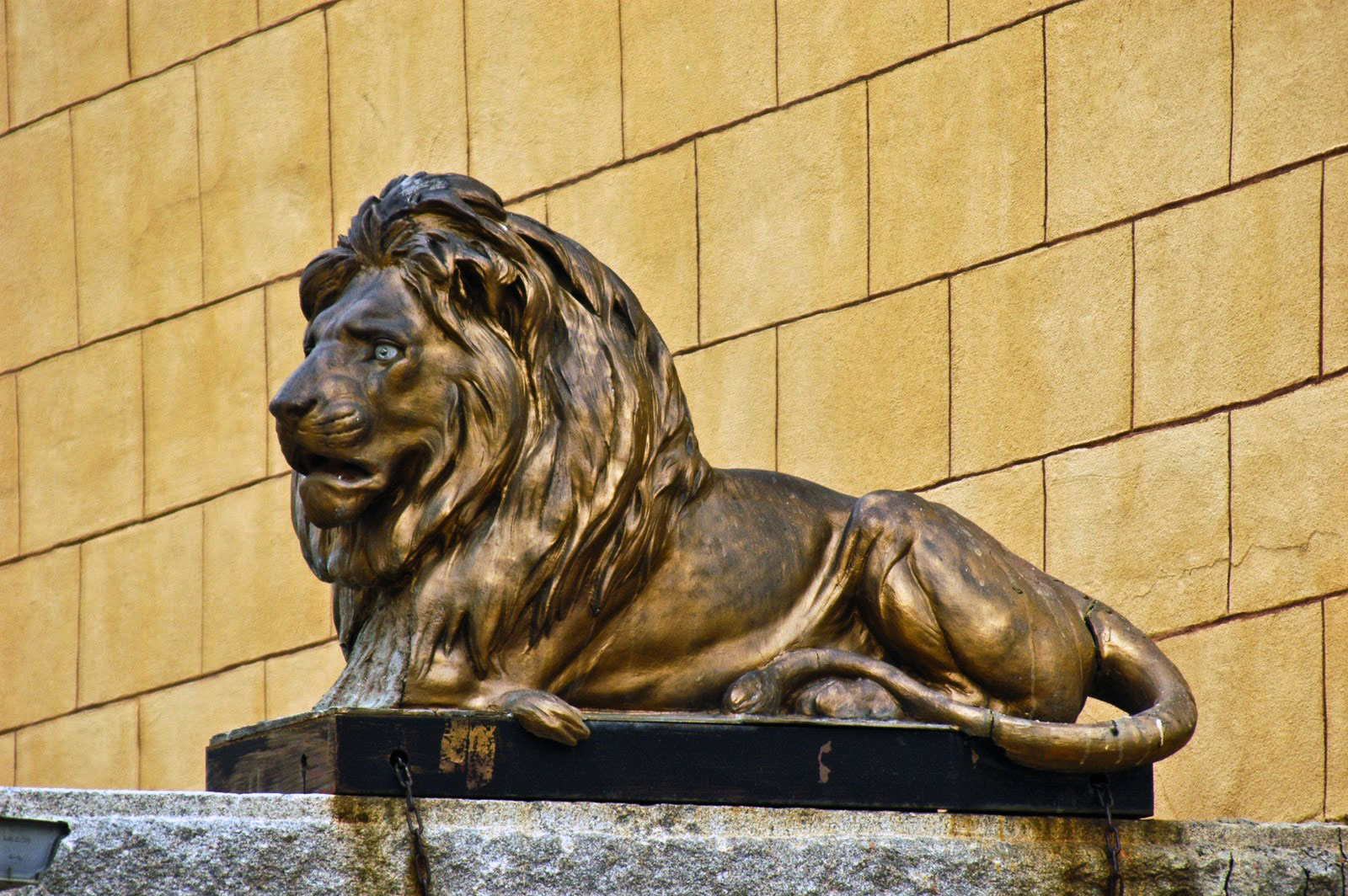 Reclining Lion, J. L. Mott Iron Works
Reclining Lion, by Berlin sculptor A. Schiffelman, appeared in Mott's 1890 catalog.  It stood 2 feet 10 inches tall, was bronzed or gilded and sold for $200.  Dupuy's copy guards a gateway that leads to Hotel de Paris' courtyards.  The statue has a plaquette on its self-base with the inscription "J. L. MOTT IRON WORKS NYC."
Get updates about our next exhibitions
We will process the personal data you have supplied in accordance with our privacy policy.