Early Furnishings Helped Fund Purchase of Powers Building
Early Furnishings Helped Fund Purchase of Powers Building
Initially a commercial tenant, restaurateur and hotelier Louis Dupuy sought to elevate and convert Delmonico Bakery, which occupied the Powers Building on Alpine Street (now 6th Street), into a first-class French restaurant.
This transformation would require a setting deserving his reputation as best cook in the Colorado Territory and his interest in selling French flair in one of the West's most famous and bustling silver mining camps.
As a tenant, Dupuy's ability to adapt the building was limited or not allowed; therefore, he purchased the Powers Building with intent to expand and remodel the restaurant dining room and add a large commercial kitchen.
A $200-$300 reward (approximately $4,332-$6,498 USD in 2020) Dupuy earned for his heroism in saving lives in a mining accident some years before would have been used to take over the bakery, establish Hotel de Paris, and move overseas family members Sophie and Jean-Antoine Gally to Colorado for staffing Dupuy's venture.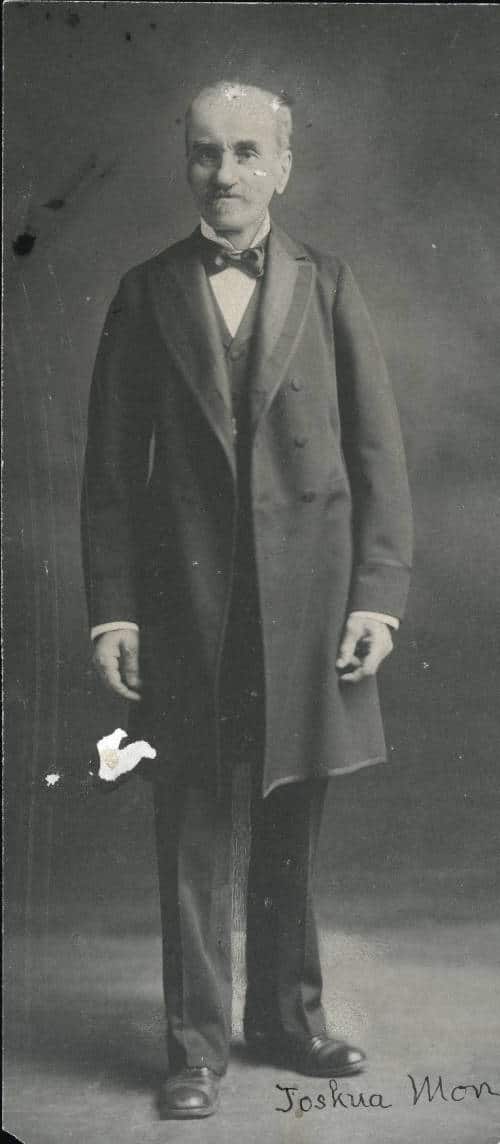 By January 1877, a combination of items (perhaps left by bakery operators and added to by Dupuy) resulted in the following list of movable personal property included in the document "Chat. (Chattel) Mort. (Mortgage)/Louis Dupuy/To/Joshua Monti" from Book 42, Page 202 and Book 37, Page 405:
·       15 beds and bedding clothes
·       10 silver dinner casters
·       Cream, sugar, and butter stands
·       54 pans and cooking utensils
·       10 dozen glasses
·       10 dozen plates
·       10 dozen cups and saucers
·       10 dozen dishes
·       20 carpets
·       12 cases of different wines
·       A small house and laundry
·       8 chandeliers
·       All other furniture, appliances and utensils used in carrying on the hotel business

Probably in conversation among merchants along Alpine Street (a popular pastime even today), Dupuy and Joshua Monti (a Swiss immigrant who ran a neighboring bakery and grocery store) discussed a business agreement and entered a financial arrangement.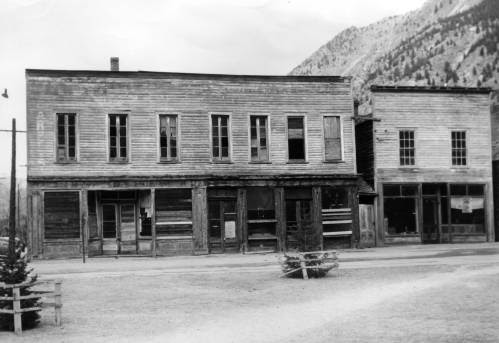 Dupuy sought to mortgage assets (chattel) of his hotel  for $700 (approximately $17,328 USD in 2020) plus 1/4 interest to raise money towards purchasing the Powers Building for $1,250 (approximately $30,943 USD in 2020).  If Dupuy failed to pay the loan off, his restaurant and hotel furnishings could easily be used by Monti in his myriad business ventures, and Monti would gain from the elimination of Dupuy's competition (like Dupuy, Monti sold food, wine, liquors, and cigars); however, the mortgage stipulated Dupuy's possessions would be confiscated and sold if the loan and interest were not paid back in six months (June 29, 1877).
An important factor in Dupuy's desire to own the Powers Building and expand his restaurant was the imminent arrival of the Colorado Central Railroad to Georgetown on August 1, 1877.  The welcoming crowd numbered an estimated 8,000 people, which to a restaurateur translates into many potential customers and countless gourmet meals and bottles of imported wines.
Dupuy experienced highs and lows in 1878.  About this time, he proposed marriage to Eda Bryant; Dupuy's proposal was refused.  We may never know if Dupuy was trying to impress Eda with his entrepreneurship or simply trying to distract himself from a broken heart, but after successfully raising $1,250 Louis Dupuy purchased the Powers Building on the West ½ of Lot 3 in Block 20 from Edward R. Powers.
By the end of the year, Dupuy's plan to "refit" the kitchen was mentioned in the Colorado Miner newspaper and right away, interest was generated.  In March 1879 (during renovations to expand and improve the restaurant dining room), Dupuy hosted mining, railroad, and financial tycoons Jay Gould, George Gould, General Grenville Dodge, Sidney Dillon, Russell Sage, G. H. Baker, Oliver Ames, W. A. H. Loveland, and E. K. Berthoud in what became known as The Millionaires' Dinner or A Gentlemen's Dinner in the Rockies.  The men arrived on a special train from Golden, Colorado, then boarded carriages in Georgetown for a short tour of the settlement.  Dupuy prepared and served Oysters on the Half Shell, soup, Ptarmigan or Pheasant in Casserole, Venison Cutlet, Sauce Piquant, Sweetbreads Eugénie, vegetables, Apple Fritters, salad, French Bread, Peach Charlotte with Brandy Sauce, petits fours, and coffee.  During the meal,  Dupuy gave his "Souvenir of Alençon" speech:
Gentlemen, I love these mountains and I love America, but you will pardon me if I bring into this community a remembrance of my youth and my country.  To have the human name preserved has ever been, not only the desire, but one of the illusions of my race, and will doubtless always be.
Mausoleums are built and tablets hewn for the purpose of binding memory, the fact of a life.
In the very earliest of Hindu mythology the milk of the sea was mystically churned to make the amrita, which gave immortality; and all the literature since, bears trace of similar fancies.  This desire to be remembered, that our dust shall retain the tender regard of those whom we leave behind, that the spot where it shall lie will be remembered with a kind of soothing reverence, that our children will visit it in the midst of their sorrows, and our kindred, in after times, will find that a local inspiration hovers round it, has been one of the most potent forces in the history of men.  It created literature, architecture, and the art of war; it built pyramids, started the crusades, discovered, penetrated and peopled America.
And so, my friends, this house will be my tomb…and if, in after years, someone comes and calls for Louis Dupuy, show them this little souvenir of Alençon which I built in America, and they will understand.
In 1975, portions of Dupuy's speech were repeated by journalist Charles Kuralt during a CBS Television episode of "On the Road."
Sign up for Our Newsletter
We will process the personal data you have supplied in accordance with our privacy policy.