Pottery Knobs Offered Affordability and Durability
Pottery Knobs Offered Affordability and Durability
Pottery knobs located in parts of Louis Dupuy's Hotel de Paris were made of baked clay glazed in brown, white, or black. Catalog advertisements published and distributed by Sears, Roebuck and Company, Montgomery Ward & Company, Penn Hardware Company, Charles A. Strelinger & Company, Branford Lock Works, Bliven, Mead & Company, and several other firms made the products widely available. Finishes were marketed as mineral (mottled brown), porcelain (white), and jet (black). Doorknobs came with Japanned mountings in quantities of 12 to a box or 25 dozen to a case.
Bennington Knobs
Christopher Webber Fenton of Bennington, Vermont acquired Patent No. 6907 from the United States Patent Office on November 27, 1849 for an improvement in glazing pottery-ware.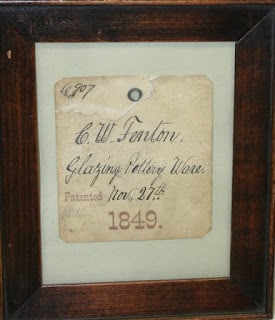 Patent tag for Fenton's glazing technique
Fenton invented a "new and useful improvement in the applications of colors and glazes to all articles made of potters' materials," including doorknobs and shutter knobs. Also known as Flint Enamel Ware and called Agate Ware, his process of coloring and glazing with deep and light shades closely imitated seashells, variegated stones, and fluids in motion.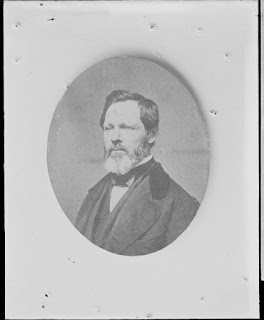 C. W. Fenton
Several years after Fenton's patent was granted, former slip script pottery button maker D. Wheeler of South Norwalk, Connecticut produced in 1853 mineral knobs for doors, furniture, and shutters out of red, white, and black clays.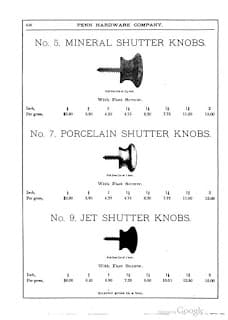 Wheeler's pottery knobs were finished in Rockingham glaze, which is described as a thick brown finish.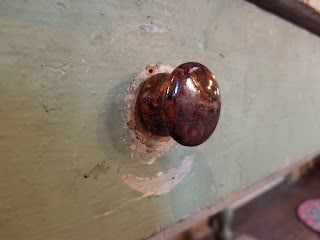 Commercial Kitchen-mineral shutter knob
Pottery Knob Inventory
Hotel de Paris employed pottery knobs in staff quarters, public spaces, and back-of-the-house locations.
2nd Story (Powers Bldg., c. 1870)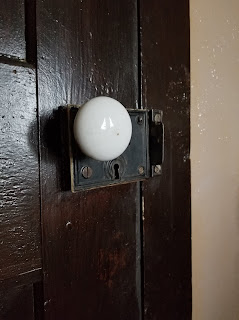 Room 3-porcelain set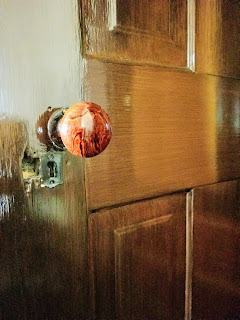 Room 4 (exterior)-mineral knob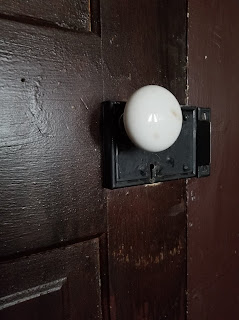 Room 4 (interior)-porcelain knob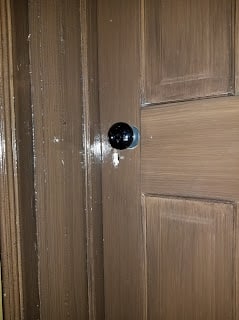 Room 7-jet set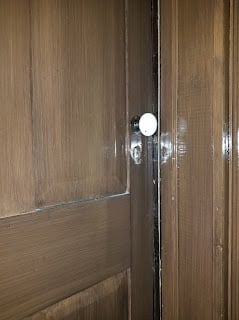 Room 8-porcelain set
1st Story (Hotel de Paris, 1878)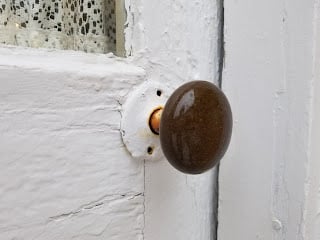 Commercial Kitchen (northeast)-mineral set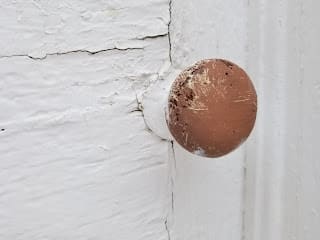 Commercial Kitchen (southeast)-mineral set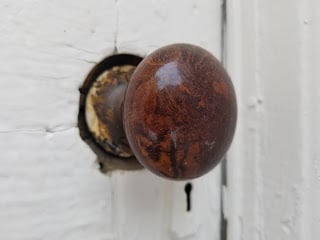 Commercial Kitchen (west)-mineral set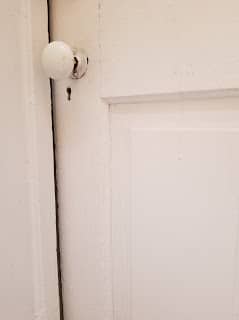 Commercial Kitchen (south exterior)-porcelain knob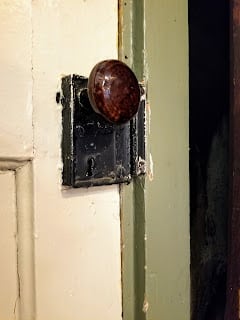 Commercial Kitchen (south interior)-mineral knob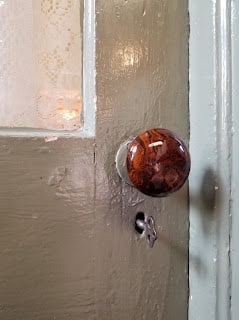 Laundry-mineral set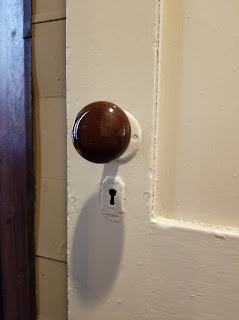 Passage to SR2-mineral set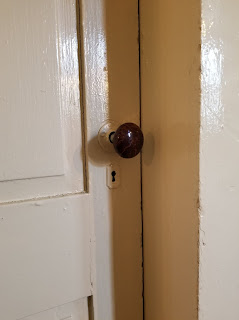 Passage to Room 13-mineral set
1st Story (Hotel de Paris, 1882)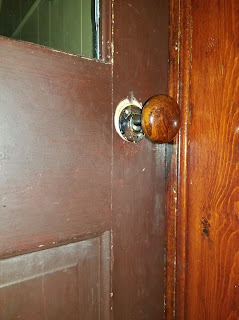 Cellar (exterior)-mineral knob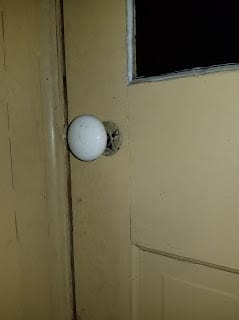 Cellar (interior)-porcelain knob
Cellar (Hotel de Paris, 1882)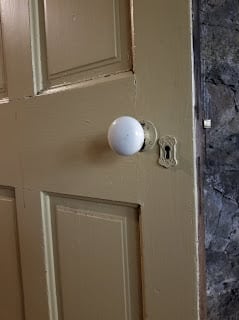 Passage from Butcher's Shower to Coal Room-porcelain set
2nd Story (Hotel de Paris, 1882)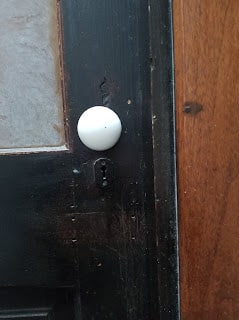 Lodger's Half-Bath-porcelain set
2nd Story (Hotel de Paris, 1889)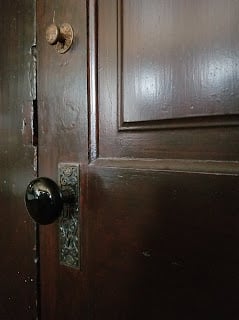 Room 5-jet set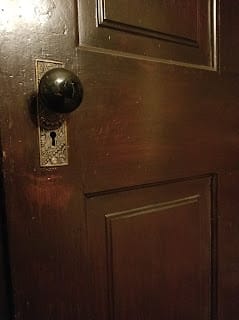 Room 6-jet set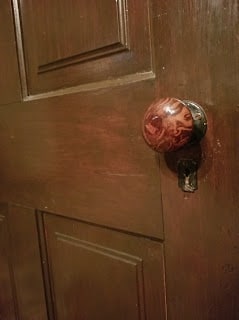 Room 6 Bath-mineral set
Sign up for Our Newsletter
We will process the personal data you have supplied in accordance with our privacy policy.