Street Numbers: Addressing Modern Requirements Within an Old Context
Street Numbers: Addressing Modern Requirements Within an Old Context
Historic preservation is primarily about slowing down the inevitable progress of time, so when Hotel de Paris Museum™ was contacted by the Town of Georgetown's code enforcement officer and Clear Creek (County) Fire Authority's fire chief about adding street numbers, we quickly realized we had some important decisions to make.
You see, it does not appear Louis Dupuy's Hotel de Paris ever had street numbers, perhaps because it has been a Georgetown landmark for over a century. However, modern safety practices dictate buildings be identified in order to reduce response time in cases of fire, or ambulance and law enforcement issues. Fire Chief Kelly Babeon explains, "The time lost looking for locations missing an easily read address number is time lost correcting situations that could well end up with fatal results for the occupants as well as adjacent occupants."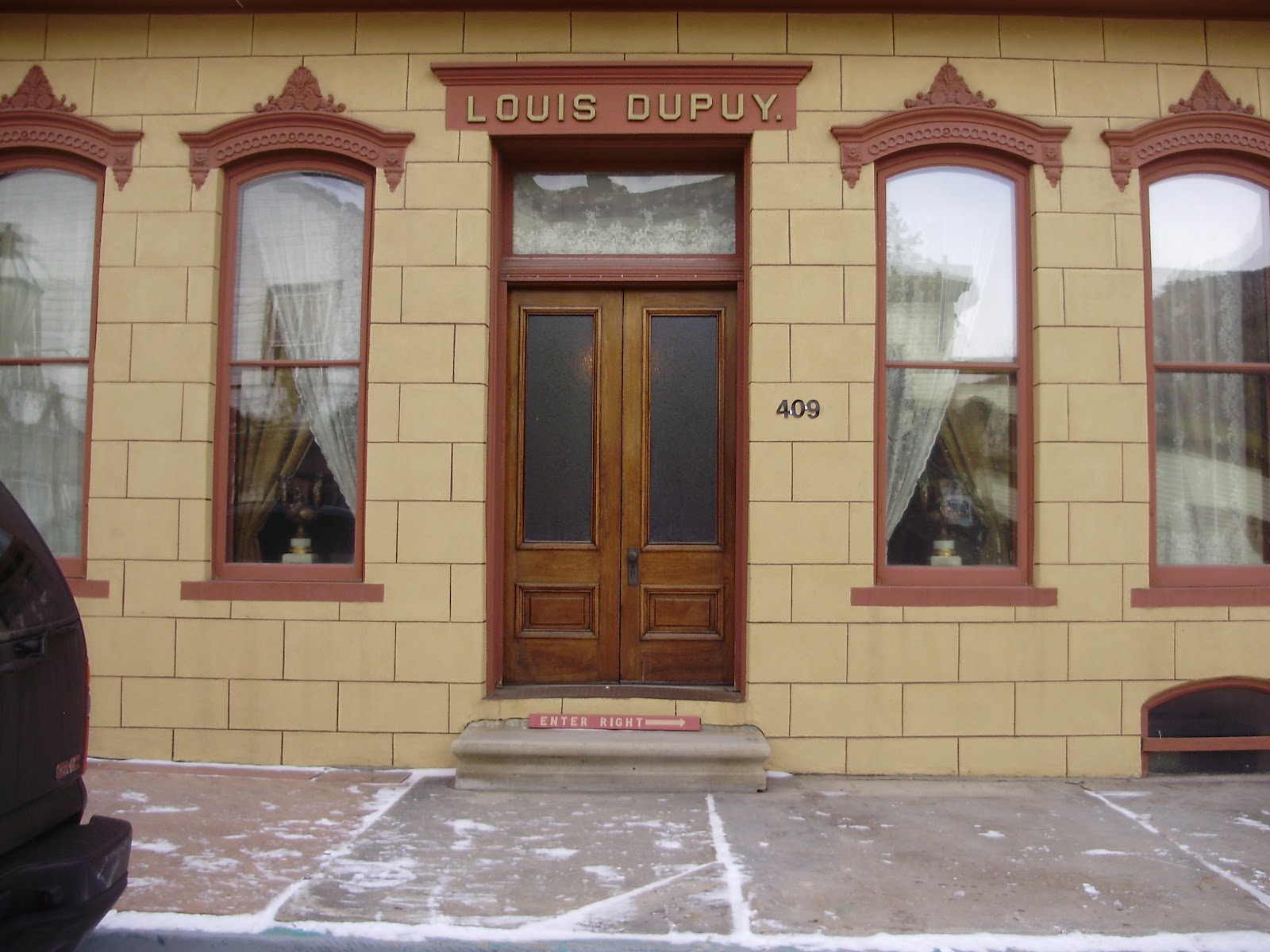 Mock-up of 4″ street numbers using Helvetica typeface
Georgetown Municipal Code regarding street numbers requires all buildings be numbered according to the Town's addressing system, and the numbers be "distinctly legible, of contrasting color, at least three (3) inches high and prominently displayed on the building so as to be readily visible from the street of the address."  These qualities are helpful and clear, but when dealing with an historic site one should also consider historic sensitivity, without blurring the present with the past.  And, in the case of Hotel de Paris Museum™, making sure the addition of street numbers does not compromise the historic preservation easement administered by the Colorado Historical Foundation or create conflict with the Secretary of the Interior's Standards for the Treatment of Historic Buildings.
Historic preservation practices allow for the installation of new signage at historic sites.  It is preferable to be sensitive to each site's particular past while indicating the addition of a new sign is not of the past.  Therefore, in the case of street numbers for Hotel de Paris Museum™, painted numbers would continue the tradition of painting on the hotel's stucco exterior, as was done with Louis Dupuy's crossed flags and banner mural and the Burkholders' dining room and office sign.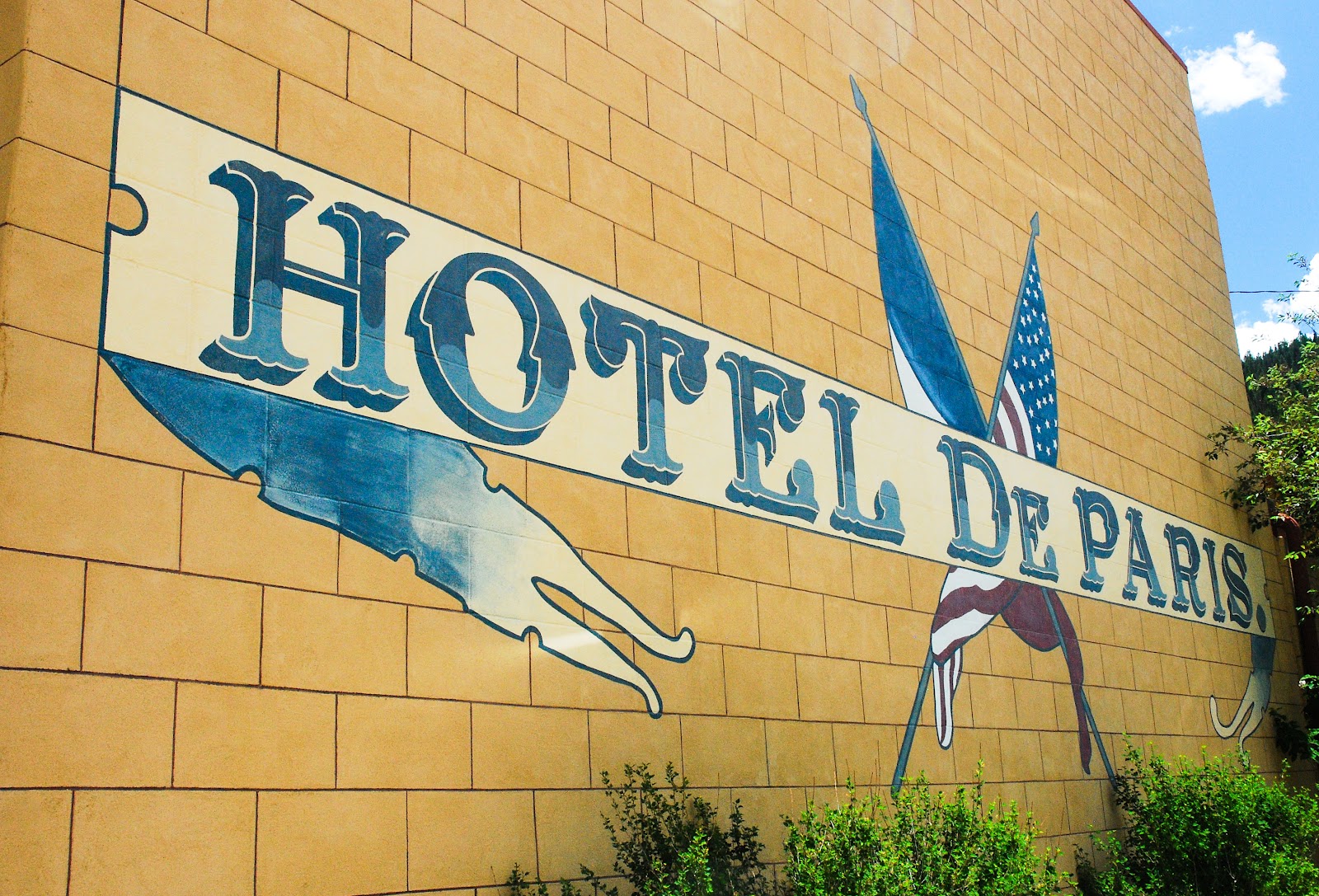 Louis Dupuy's painted mural
(Courtesy of Synergy Photographics)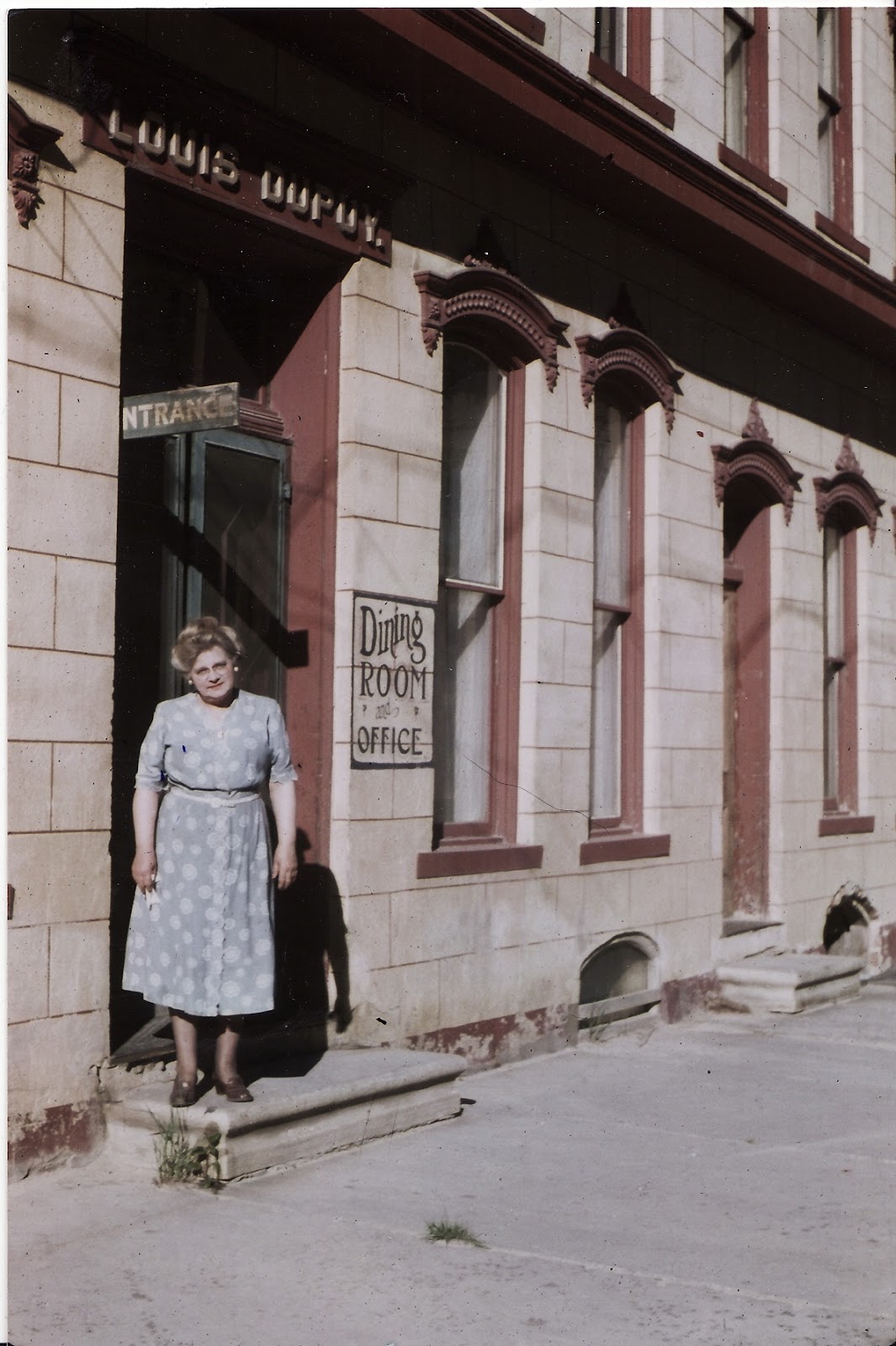 The Burkholders' painted sign
When introducing new informational signage (like street numbers) to an historic façade, it is best to choose a typeface that is clearly modern (after 1950) in order to indicate the sign is not historic or a reproduction of something that once existed.  In other words, we needed a typeface that could be identified as a creation of the mid-20th Century, after the hotel became a museum in 1954.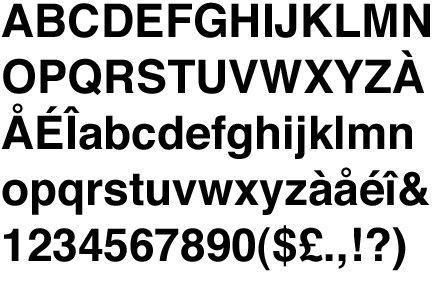 Helvetica typeface, a Swiss creation from 1957
Therefore, research of modern choices indicated the sans serif typeface Helvetica was an acceptable choice, as it was "a neutral typeface that had great clarity, no intrinsic meaning in its form, and could be used on a wide variety of signage."  In the potential absence of documentation of the project (through a loss of records), researchers in the future would be able to figure out the museum's street numbers were added sometime after 1957 (the creation date of Helvetica) and during the hotel's "museum era."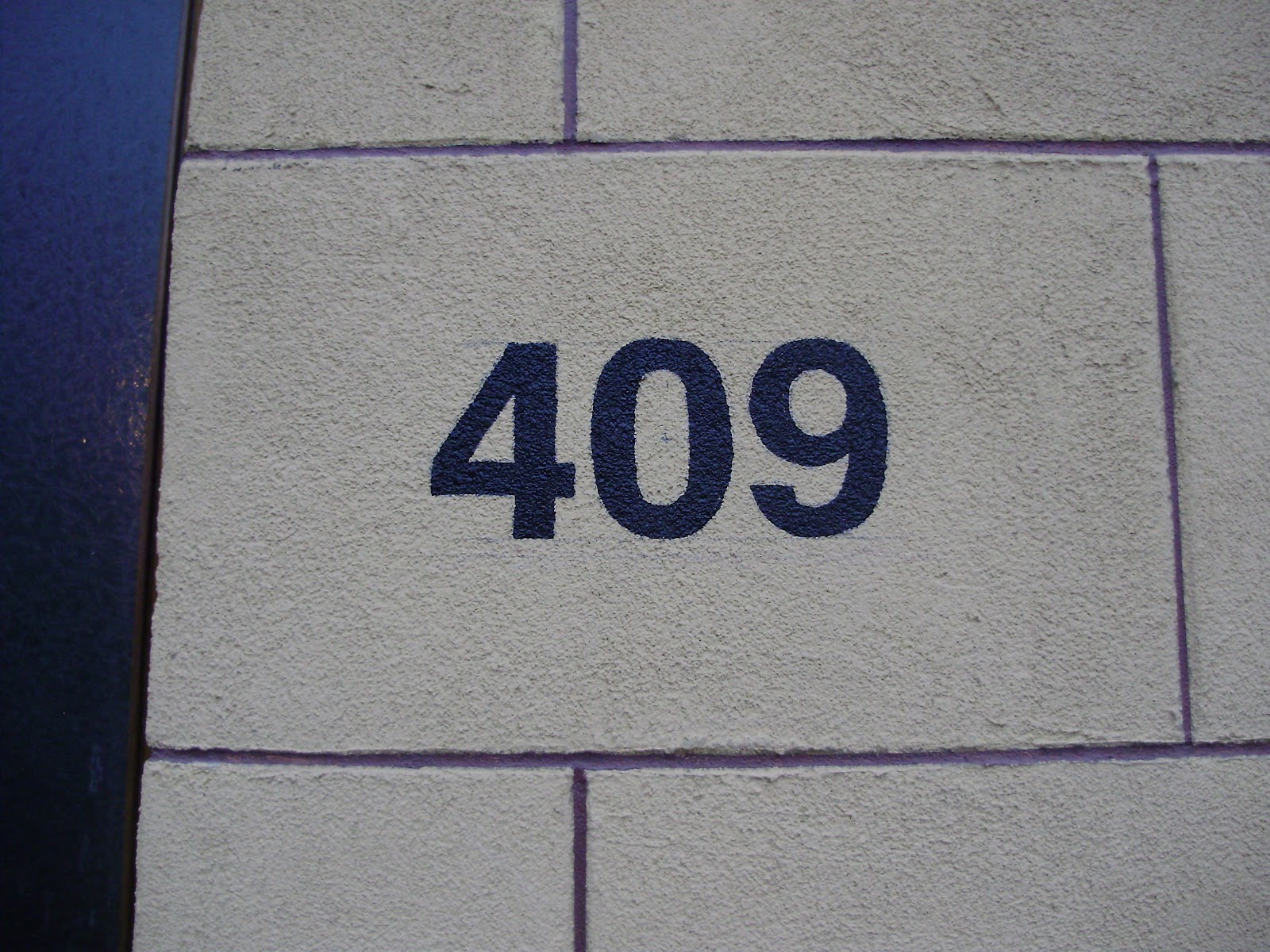 Hand-painted numbers continue a tradition at Hotel de Paris
If you are intrigued by Helvetica, you may enjoy a documentary about this very interesting (and surprisingly familiar) typeface.  Please see movie trailer below:
Sign up for Our Newsletter
We will process the personal data you have supplied in accordance with our privacy policy.